The Science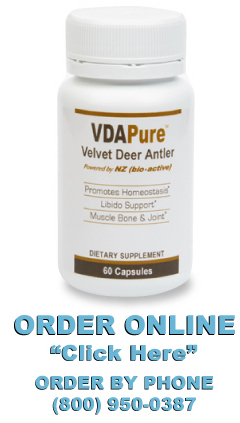 While velvet antler has been extensively researched and used clinically in Russia since the 1930s, recent interest in this ancient remedy has been aroused by the results of a unique scientific testing program carried out in New Zealand. These results are capturing the attention of scientists in the West, and exciting clinical researchers with the potential applications of velvet antler in the area of mainstream medicine.
To date, these ground-breaking tests have shown deer velvet antler to:
Contain marked anabolic or growth stimulating properties.
Stimulate the immune system, the body's main line of defense against infection and disease.
Contain anti-inflammatory agents, which may assist in reducing the pain and inflammation of a variety of degenerative diseases.
Increase muscular strength and endurance.
Since 1991, New Zealand scientists have been carrying out a unique investigation into the composition and medical properties of velvet at AgResearch Invermay, near Dunedin in the South Island. The research was commissioned by Velvet Antler Research New Zealand (VARNZ), a joint venture between AgResearch and the New Zealand Game Industry Board (NZGIB) in association with the Universities of Canterbury and Otago.
Today clinical and scientific research using the extract of velvet antler is proving the validity of claims made by traditional medicine. The ground breaking work carried out by AgResearch into the benefits of velvet is attracting more attention from around the world and the research results are showing this ancient remedy to be one of nature's safestmultipurpose energy tonics. Evidence of the medical benefits of velvet antler is growing, according to Dr Jimmy Suttie, leader of the scientific team which is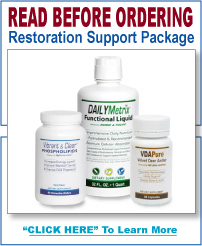 coming up with some exciting discoveries, and world expert on deer velvet research. The trials so farhave concentrated on testing extracts of velvet antler on growth, endurance and stamina, immunology, anti-inflammatory and anti-cancer activity. Results from these trials have shown that treating human white blood cells with extracts of velvet antler stimulated the immune system, as measured by increased production of white blood cells. This response – immunopotentiation in scientific terms – is the body's defense mechanism, as increased numbers of white blood cells are produced to fight infection. Treatment with velvet, from varying parts of the antler, consistently produced a powerful response. Velvet antler has also demonstrated potent anti-inflammatory and growth stimulating properties. Research is presently being carried out in Korea using velvet antler in conjunction with cancer therapies and while a great deal of work remains to be done, the results of these tests carry major implications for Western medicine with the very real probability of velvet being prescribed in mainstream therapies, both as a preventative and to support some remedial cancer treatments.
To study New Zealand velvet in comparison with the Russian and Chinese–traditionally regarded as the world's best–both young and mature red deer, wapiti and fallow deer antlers were analyzed. After being dried and weighed each antler was divided into four sections and the ash, mineral and lipid (or fat) content was measured. While the mineral content of the antlers were similar, the lipid content of New Zealand red and fallow velvet was found to be higher than the Russian maral and Chinese malu. It is in the lipid, or fat, that the valuable active ingredients of velvet are found, and a higher lipid content signifies correspondingly higher potency. During the analysis, many of the major minerals needed to maintain healthy bodies were found to be present including calcium, phosphorus, sulphur, magnesium, potassium, sodium, manganese, zinc, copper, iron, selenium and cobalt. As would be expected, the calcium levels were found to be lowest in the tip, and increased towards the base as the calcification increased. On the other hand, the lipid content was highest in the tip, the most valuable section on the antler, and decreased in the lower portions.
There were also marked differences noted depending on the stage of antler growth, with the older antlers showing an increased content of ash, calcium and phosphorus, and decreased amounts of lipid, sulphur, sodium, potassium and selenium.
Also found in velvet in varying quantities are: amino acids, polyamines, androgens, estrogens, ectosaponins, mucopolysaccharides, glucosamines, hematopoitin, glucosminoglycans, N-Acetyl-glucosamine, chondroitin sulphate A, chondrocytes, chondroblasts, fibroblasts, osetocytes, anti-inflammatory prosaglandins, IGF-1 and IGF-2, erythropoietin (a glycoprotein produced in the kidney that stimulates red blood cell production in the bone marrow), and gangliosides (believed to be involved with cell metabolism and growth). Found mainly in the central nervous system but also in other tissues, gangliosides consist of fatty acids, sphingomyelins are "involved in complex bioregulatory pathways". They are believed to be biologically active and are possibly very important for the quality of the velvet. Once again the highest levels are found in the antler tips and the lowest in the base as the antler became more mineralised. Also analyzed were the concentrations of free amino acids, the basic building blocks of protein that are essential for healthy cell growth. While all twenty-two amino acids are manufactured by plants though the process of photosynthesis, humans and animals are able to synthesize all but a few amino acids, called 'essential' because they must be supplied ready-made through the food we eat. Tests show that velvet antler is composed primarily of protein, with collagen as the major protein consisting of glycine, alanine, praline and hydroxyproline. Amino acids found in other velvet proteins include: tryptophan lysine, threonine, valine, leucine, isoleucine, phenylalanine, histidine, arginine, spartic acid, serine, glutamic acid, cysteine, methionine, and tyrosine.
Russian Studies
The extensive body of scientific literature from Russia, as well as Korea and China, proves and supports the traditional use of velvet antler.
In particular Russian studies using pantocrine, an alcohol/water extract, have shown that velvet antler has hypotensive, erythropoietic, anti-stress, stimulating, anti-inflammatory, gonadotrophic, growth and metabolic effects.
Pantocrin's use as a tonic in case of mental and physical strain, hypertension, neuroses, sexual weakness and anemia is endorsed by the Ministry of Public Health of the Russian Federation.
Anti-inflammatory Studies
Velvet antler has been shown in research studies to have marked anti-inflammatory activity, although at this stage it is not known exactly why. It has been suggested that the high concentrations of hormone-like substances in deer velvet are responsible for the rapid tissue repair after injury, or even the cartilaginous concentration of the antler itself. When velvet antler is harvested it is still largely cartilage, containing such compounds as collagen and glycosaminoglycans, including chondroitin sulfate A, B and C.
Research microbiologist Dr Alex Duarte, has spent many years researching the powerful healing properties of cartilage and in his book The Benefits of Velvet Antler he refers to studies that have been carried out using cartilage in the treatment of serious degenerative diseases. In particular he refers to Dr John F. Prudden and other researchers who over thirty-five years ago discovered such elements in cartilage as N-Acetyl-Glucosamine, glycosaminoglycans and synoviocytes, all of which have been associated with accelerated healing. He describes glycosaminoglycans (GAGs) as being the "regulator of new cartilage production and turnover" and being "a very powerful regulator of synoviocytes, which regulate the integrity of the joint fluid."
Anti-Aging Effects
The elderly in Asia take velvet during the cold winter months, when the body is most vulnerable to infection and disease. It is traditionally said to benefit a wide variety of mental and physical health processes that are involved with aging, including strengthening the mind and increasing the quality and length of life. Its positive influence is so marked that Brekhman distinguishes pantocrin from all other adaptogens because its effect are "manifest with particular distinction in elderly and old people." The revitalizing effects of velvet antler have long been known in Oriental medicine and well documented in Russian clinical trials where both pantocrin and rantarin are used to treat the elderly. "In Russia where eleutherococcus and particularly pantocrine/rantarin are given to the elderly, many trials have been reported," writes Fulder. "In one study using elderly patients with some degree of atherosclerosis, rantarin was found to improve sleep, memory, mood and drive, and to alleviate headaches."More recent research carried out by Chinese scientist Wang Benxiang and associates suggests that velvet preparations showed anti-aging effects by reducing signs of senility in mice, very possibly due to its hormonal effects.